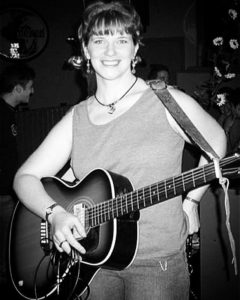 Robin Eve – 2003 @ VP South
Back in May of 2003, I stepped on stage for the very first time with my original lyrics in my pockets and a Mom's guitar in my hands, at Tuesday Open Mic @ Village Pub South in Amityville, N.Y.
I was addicted immediately and within a few Tuesdays, my late Mother, Roberta Eve, surprised me with a website that she had built for my musical journey, www.robineve.com.
Having been a singer and musician herself, she saw the glimmer in my eyes and she knew, this was just the beginning.
Over the years, my Mom always took immense pride in my website, in myself and in my music.  No one else's keystrokes ever entered it's pages.
www.robineve.com has not been touched since my Mom last updated it in 2009, when her final years living in a facility began.
I struggled with the idea of changing anything on the site since she died in 2012.  I paid for the domain once a year so it was not lost all together and then tried not to think about it, often unsuccessfully.
Time does pass on.  What I now understand is sometimes change is good and new does not have to replace old.  This brings us to the creation of…
www.RobinEveMusic.com.
I finally realized that my Mom's work did not have to be deleted or replaced.
I get there…eventually.
So,  www.RobinEve.com will remain unchanged as my Mother left it.   It is a testament, with love and respect, to the beginning of this leg of my own musical journey and I am grateful for all of it.
It is also a tribute to my amazing Mother, who is so much a part of the Me I Am Today  and a thank you for her hard work on the page and for her unwavering blind faith in me throughout my life.
www.RobinEveMusic.com will reflect my musical happenings and journey going forward.
Thank you all for your continued support, for all of these years and into tomorrow.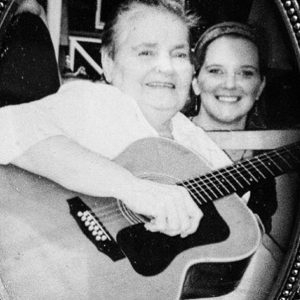 Roberta Eve & Robin Eve – 2005
-My Mother's Daughter
XO
R. E.
#ItsNotTheEnd